Partnership with AI management consulting harnesses the power of artificial intelligence to optimize business strategies, enhance decision-making processes, and drive innovation, leading to sustainable growth and competitive advantage in today's rapidly evolving digital landscape. Check our successful partnership with industry leaders.
Big Data & Technology
Business Intelligence
Data Integration and management
Predictive Analytics and forecasting
AWS and cloud
Data driven App

AI

DeFI

EdTech

Fashion

Health care

PropGPT
Our Presence in countries

Arshad Khan
Founder and CEO
Arshad Khan is the founder and Chief Scientist for theDevMasters; and an entrepreneur, with almost 2 decade experience in technology architecture, design, leadership in software development within the artificial intelligence industry. He has a Bachelor in Engineering Computer Science with specialization in artificial intelligence. He has MIT professional Education in Data Science & Machine Learning.

Sidy Danioko
Chief Data Scientist
Sidy Danioko is a Senior Data Scientist with theDevMasters. He has three Master's degrees in Computational Physics, Mathematics, & Financial Engineering. This type of drive & passion has gained him countless useful data science related technical skills as well as personal skills. Yet his true happiness & desire is to teach.

Nannan Peng
Data Scientist
Ph.D. Computational and Data Sciences, Chapman University, 2020- M.S. Behavioral and Computational Economics, Chapman University, 2018-2020 M.S. Finance, Sichuan University, 2015-2018 B.E. Materials Science, Anhui University of Science & Technology, 2011-2015 Responsibilities: Data analysis and model building.

Brooks Musangu
Scientific research
I love digging into problems and solving them with modern technology. My research has allowed me to utilize knowledge of nuclear models, mathematics and algorithms to elucidate certain aspects of problems and I thoroughly enjoy the intellectual challenge. Harvard university Nuclear Physics analysis methods for neural data

Elizabeth Paige
Management Consultant
Entrepreneur, social reformer, project designer and innovator in different technologies. A prominent face in International Business Leadership in Africa, Turkey. Asia operated UNO National level leadership.
Clay Pereira
Management Consultant
Clay is former partner at eSportsDNA and now plays a very active role as advisory board member of theDevMasters. He is a serial entrepreneur and investor having over 20 years experience in technology business and got some strong skills in social media marketing. His understanding of SEO, online advertising and solution selling is second to none.
What our Partners Says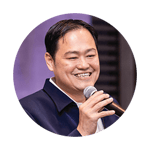 "Arshad spearheaded AI innovation in proptech for our organization. Under his guidance, we collaborated closely with the dedicated TDM team, commencing from the initial data gathering phase to the final development of the Proptech algorithm. The TDM team displayed unwavering commitment, stationed onsite in Cambodia for several months, resulting in a successful joint venture partnership. This collaboration led to groundbreaking advancements in the APAC region, impacting approximately 200 million transactions annually. We extend our heartfelt gratitude for their dedication during the challenging times of the pandemic and beyond."
Kuy Vat
Chairman Zillennium, Cambodia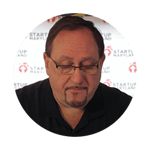 "The collaboration between TDM and Inroads in developing a recommendation system for e-commerce careline medical proved to be an exceptional learning experience for our team at Inroads. The expertise of TDM's data science team was invaluable as they guided us through data strategy, exploration, and integration with our e-commerce experts and data specialists. Witnessing the algorithm in action during the deployment phase and observing the significant sales uplift of recommended products, ranging from 3% monthly to a remarkable 30% during peak seasons, was truly gratifying. Arshad Khan, Chief AI Officer, and his team were instrumental in making this success a reality for us."
Joseph Alberici
CEO Inroad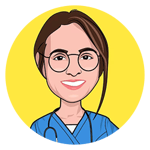 "Arshad's TDM team has been an invaluable and reliable partner throughout our four-year collaboration. Despite my non-tech background in the fashion industry, they have been instrumental in guiding me through the entire process of fashion AI product recommendations. They seamlessly collaborated with my App team to develop algorithms that significantly improved my business. Furthermore, they took the initiative to revamp the entire platform, showcasing their excellence in the AI space. Their support and expertise have been crucial to the success of my venture."
Jesica C
Founder & CEO Fashion AI
"The mental health industry presents unique challenges, & the TDM team demonstrated remarkable dedication in comprehending the intricacies of drug abuse. They initiated a ground-up automation of data processes, resulting in a semi-intelligent platform using Dialogflow. It transformed into an NLG system, allowing seamless communication with patients via an AI Chatbot & transferring responses to therapists or emergency services as needed. Partnering with Arshad & his team was an exceptional experience, as their unwavering commitment & passion for effecting positive change exceeded all expectations."
Marry S.
Founder & CEO Mental Health Clinic, Irvine
Our mission is to bring the power of AI to every business.
We are a professional services firm delivering AI-powered software and technical solutions to companies who want to leverage data and machine learning algorithms for business value.

Focusing on predictive analytics, natural processing, and customer vision, we help businesses innovate with AI, enrich customer insights, automate processes & be more cost-efficient. This is ensured by our proprietary technologies, exceptional customer care, constant investment into talent development and creating first Artificial Intelligence Ecosystem.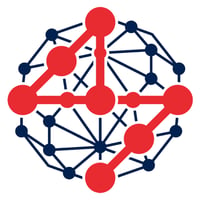 A Leading Solution to Global Economic Challenges
Arshad K. (Founder)